This is a generative design that produces a different result everytime the code runs. I wrote this script at Usyd  for a design brief that asked to portray Movement and Energy .
Movement and energy
Movement is the loss of a balance center, being created by asymmetrical relations of positions, directions, distances and intervals.
Looking at some illustrations and pictures in which movement was evident,  helped me to realize that movement is noticeable change.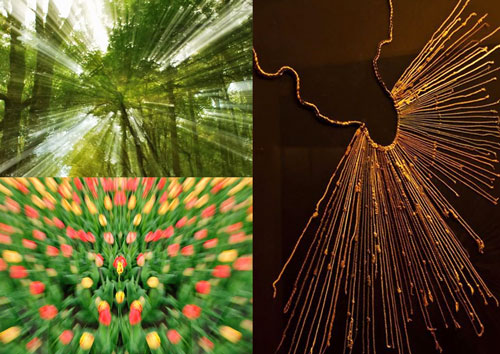 A few years back, a course about ancient Latin-American art made me fall in love with the splendid use of color in pre-Columbian textiles and I wanted to recreate that vitality and energy through this creative coding project.
I chose an ancient pre-Columbian textile by the Wari culture to base my triad palette on its colors. I wanted to use pink/red tones as my dominant color, because red is an important color in pre-Columbian cultures and is associated with the sacred. I also included its complementary green in my palette to give the piece an energetic look.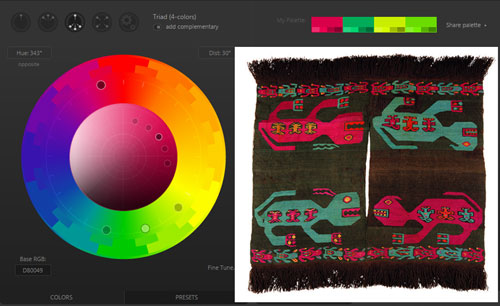 Final Product
My final script generated unbalanced compositions to convey movement. The use of vibrant, contrasting colors portrays energy.